A Bit of Southern California History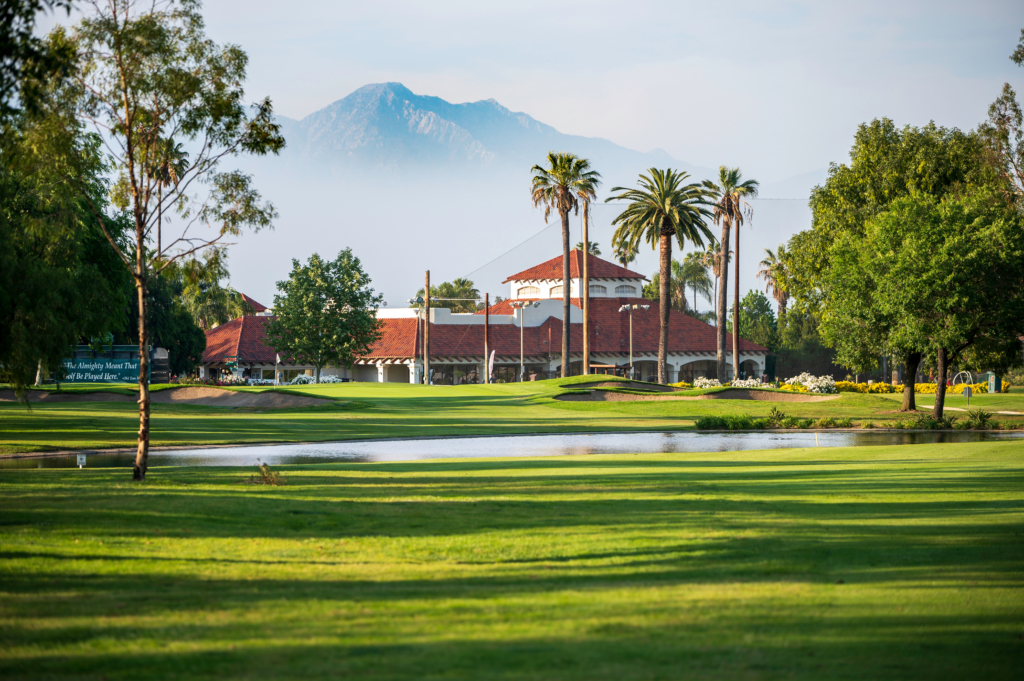 LAND OF THE RANCHOS
The story of today's Los Serranos Golf And Country Club begins some two hundred years ago, when bands of Indians roamed the fertile valley and hunted an ample supply of game. In the early 1800's the land became part of the vast San Gabriel Mission, and was used to graze horses and cattle belonging to the Mission.
In 1810, a young Spaniard named Don Antonio Maria Lugo began to accumulate lands that were to stretch from the San Bernardino Mountains to the site of present-day San Pedro. In 1841 he was granted rights to what was to become the 47,000-acre Rancho Del Chino De Santa Ana, named after the patroness Saint Anne of the Fair Hair. Don Lugo sold the rancho to his son-in-law, Issac Williams, who lived on this land until 1864. His rancho became a haven for travelers, particularly miners on their way from Yuma to the Sacramento gold fields. In 1881, Richard Gird, who helped start the City of Chino, bought the rancho from the heirs of Issac Williams. Eventually, the ranch house would later become the first clubhouse for the golf course in 1925.
RESORT COMMUNITY DEVELOPS
On April 25, 1925, the tradition of golf in the country near the City of Chino began in the beautiful Chino Hills at the Los Serranos Country Club. In the beginning, the club was a semi-private seven hundred and fifty acre recreational community and resort providing golf, stables and riding trails, swimming, trap shooting, boating, fishing, polo grounds, a private landing strip, rental cottages and wonderful country home sites.
TENNIS CHAMPION JACK KRAMER BECOMES OWNER
In 1948, the golf course became part of the Rolling Ridge Ranch, owned and developed by the Jack Greening Family. In 1953, Los Angeles businessman Bill Cranston, Montebello Golf Professional Zell Eaton and Professional Tennis Champion, Jack Kramer, acquired the lease, reopened and commenced major improvements at the club. Jack Kramer became sole owner in 1961 and appointed Kevin Sullivan, former Australian diplomat and tennis promoter, as general manager from then until 1997.
KRAMER FAMILY HONORS TRADITION
Now almost 70 years later, Jack and Gloria Kramer's vision has been carried out by their five sons and eight grandchildren as they continue to provide the tradition they established for the Chino Hills community.
"The history of this wonderful old ranch and land, and now the golf course, gives us a glimpse of the heroic spaciousness of life on the great ranches during the early days of a pioneer civilization in this golden land. Every pilgrim who came through to the West on the Santa Fe Trail passed through this ranch. It was more than a mere station on the way; it was a refuge, an oasis, a home in the wilderness." -Mr. H.C. Davidson, in whose mind the idea of Los Serranos was conceived and under whose direction was first developed.